Welcome to St. Peter's-Trinity Church
A welcoming congregation serving the community, educating parishioners and inviting other to worship with us.
Breaking News:
Our most recent postings are below
For a more complete list of articles, visit our E-News section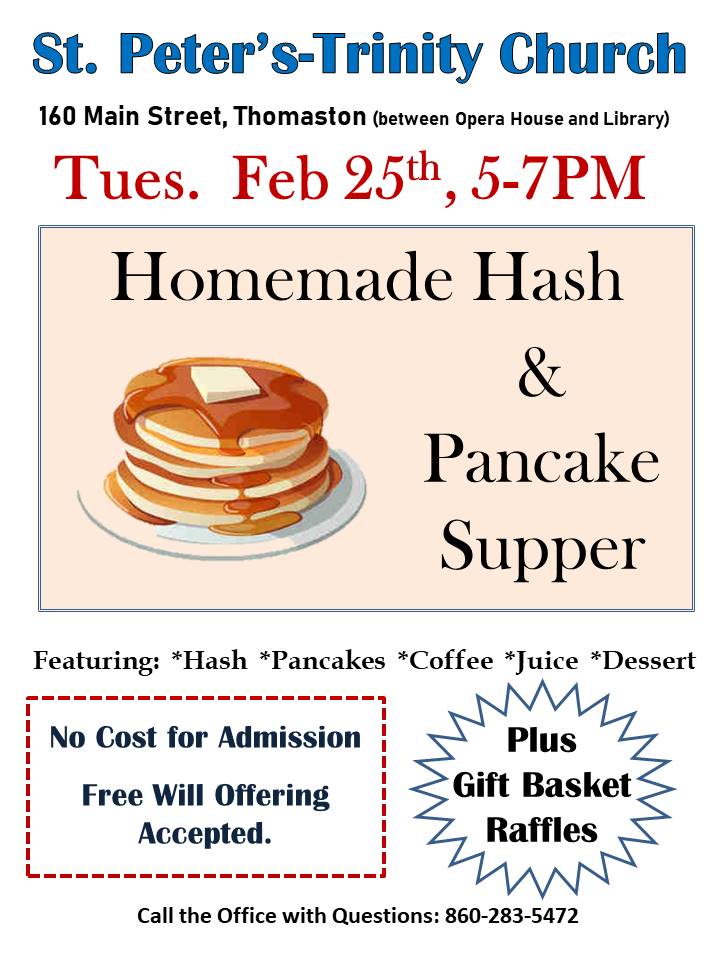 Our 2020 Stewardship Campaign
Your commitment to our pledge campaign is an essential gift that fuels St. Peter's-Trinity's ministries in Thomaston and beyond.
Yes, ultimately, the ministry and mission of our church take place because of the spiritual
and financial gifts
our members and friends choose to offer. But by simply returning your Pledge Card, regardless of the monetary notation, you stand with your faith family. Our church has ministered faithfully for generations – not because members have given year after year out of duty, obligation, guilt or fear. Such motivations can't sustain an institution. No, our church is still here, still strong and vibrant, because generations and generations of members have counted themselves blessed. Because we are indeed blessed.
Please take a few minutes to fill-out our online Pledge Card by visiting our
STEWARDSHIP PAGE
. Our online pledge form is short and contains an associated PayPal link to make pledging even more convenient during the year.
Check Out All Our Events and Happenings
February

2020

Mon
Tue
Wed
Thu
Fri
Sat
Sun

2

Team 4 (Coffee Hr A)

Holy Eucharist

Holy Eucharist

• • •

5

Choir Rehearsal (seasonal)

•

9

Team 1

Holy Eucharist

Holy Eucharist

• • •

11

Vestry Meeting (Except in July and August)

•

12

Choir Rehearsal (seasonal)

•

16

Team 2

Holy Eucharist

Holy Eucharist

• • •

19

Choir Rehearsal (seasonal)

•

23

Team 3

Holy Eucharist

Holy Eucharist

• • •

26

Ash Wednesday Service

Choir Rehearsal (seasonal)

• •