Welcome to St. Peter's-Trinity Church
A welcoming congregation serving the community, educating parishioners and inviting other to worship with us.
Watch this short video from St. Peter's-Trinity
Priest-in-Charge, Reverend Lois Keen
as she describes how to create
a "Sacred Space"
in your life where you can reflect and
enjoy your spiritual time
Palm Sunday Worship with Music and Palms
So much of our religious identity seems centered around gathering at church on Sundays to worship. St. Peter's – Trinity is exploring ways to maintain the worship experience in these difficult times. You can pick up your Palms on the front steps of the church during the day Saturday, and Sunday.
Click here to view the April 5, 2020 Palm Sunday Prayer Service.
The Palm Sunday guide features:
 Prelude and Meditative Music recordings captured this week from the church's pipe organ by Music Director Wendy.
You can read the guide, following along and reading aloud with your family or by yourself.
Included within the structure are videos to listen to the Hymns, with lyrics underneath in case you want to sing too.
A comment section at the end of the service to leave a message, prayer, or thought to share with your faith family.
This form of worship is new to us all, and your church leaders will continue to explore new ways to enhance  your worship experience as we move forward.  If you have any suggestions as to how we can improve the process, please email the church office at church@sptt.org
Acts of Offering
The offertory is a part of the worship service where gifts are given. Our in-person worship has been temporarily interrupted, but our commitment to our church can remain. Certainly during this time of social distancing our most important priority is to make sure we are taking care of each other. Think of St. Peter's-Trinity as part of that support system. I hope that despite not physically attending services, we all continue to support the church, monthly perhaps, as the church continues to accrue monthly expenses.
I ask each of you to remember your pledges and send them to the church at 160 Main Street, Thomaston Ct. 06787. This can be done weekly or as a monthly payment.
Or, please utilize the donation button below to donate online via PayPal..
Hoping everyone stays healthy and that we will soon be back worshiping together.
Dan Seabourne- Treasurer
Coronavirus Update: St.Peter's-Trinity Continues Remote Worship through April 
As directed by the governor, our bishops and diocesan mission council encourage us to refrain from gathering for services through April 22nd when we will again take stock.  I myself, being under orders as a priest, shall not be worshiping in person. I am still trying to work out how I can speak with you all remotely. In the meantime, please look to the St. Peter's-Trinity's website as your virtual house of worship. The church office will continue to send emails weekly, but all communication and pertinent information can be found instantly (and hopefully easily) by visiting the website instead of searching through email.
Watch Trinity Torrington's Live Stream
While we are St. Peter's Trinity to not currently possess the technical ability to Live Stream our Sunday Worship services, our friends at Trinity Church in Torrington do indeed offer this capability.
Catch the Sunday Service live at 9:00 AM
Breaking News:
Our most recent postings are below
For a more complete list of articles, visit our E-News section
Over 200 Served!
Our Annual Hash & Pancake Supper was a great success!
Our annual Hash & Pancakes Supper took place on Tuesday February 25. At the end of the evening, between eat-in and take-out  meals, over 200 dinners were enjoyed, and we raffled off 4 Gift Baskets to an enthusiastic crowd at the end of the night. The outpouring of generous offerings towards God's mission through our church was about $1,600.  A huge thanks to all of the people who contributed their time to set up, prepare, serve & donate food, decorate, cook and clean up. And a special recognition to Jennifer Foell and Dan Seabourne for co-chairing the event. What a great way to show our friends, family and neighbors the love of Jesus Christ!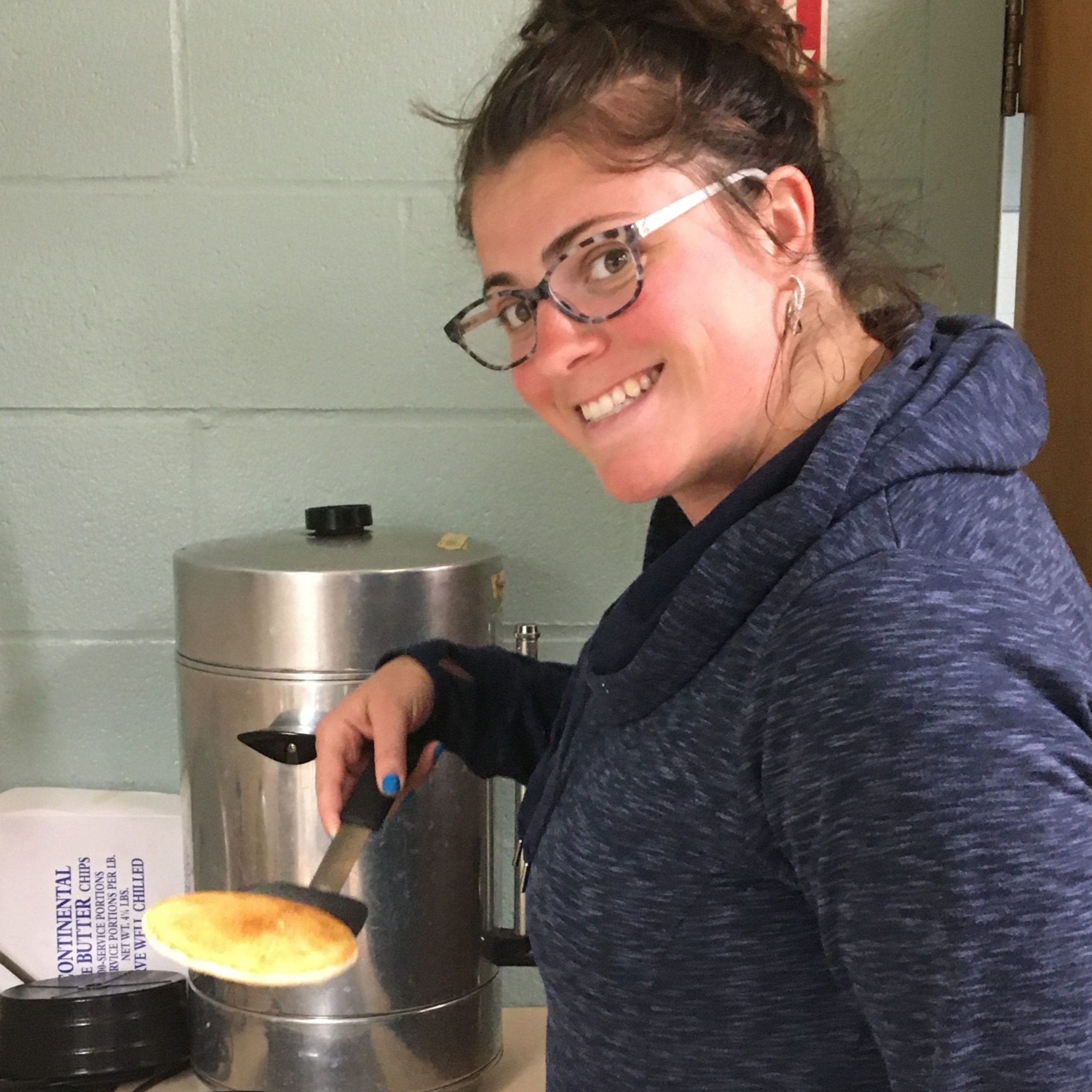 Our 2020 Stewardship Campaign
Your commitment to our pledge campaign is an essential gift that fuels St. Peter's-Trinity's ministries in Thomaston and beyond.
Please take a few minutes to fill-out our online Pledge Card by visiting our
STEWARDSHIP PAGE
. Our online pledge form is short and contains an associated PayPal link to make pledging even more convenient during the year.
Check Out All Our Events and Happenings
April

2020

Mon
Tue
Wed
Thu
Fri
Sat
Sun

1

Piano Lessons in Parish Hall (Dana LaPorta)(seasonal)

Choir Rehearsal (seasonal)

• •

5

Team 1

No Worship Service - Temporarily Suspended

No Worship Service - Temporarily Suspended

• • •

8

Piano Lessons in Parish Hall (Dana LaPorta)(seasonal)

Choir Rehearsal (seasonal)

• •

9

Maundy Thursday: Virtual worship instead of in-church worship

•

10

Virtual Service for Good Friday

•

12

Team 2

No Worship Service - Temporarily Suspended

No Worship Service - Temporarily Suspended

• • •

14

Vestry Meeting (Except in July and August)

•

15

Piano Lessons in Parish Hall (Dana LaPorta)(seasonal)

Choir Rehearsal (seasonal)

• •

19

Team 3

NO Worship Service - Temporarily Suspended

No Worship Service - Temporarily Suspended

• • •

22

Piano Lessons in Parish Hall (Dana LaPorta)(seasonal)

Choir Rehearsal (seasonal)

• •

26

Team 4 (Coffee Hr B)

No Worship Service - Temporarily Suspended

No Worship Service - Temporarily Suspended

• • •

29

Piano Lessons in Parish Hall (Dana LaPorta)(seasonal)

Choir Rehearsal (seasonal)

• •